With the gradual removal of restrictions and resumption of economic activities, businesses across the globe are opting for modern technologies to achieve financial stability. Technology firms are rapidly adopting DevOps, which is an agile approach to software development.
DevOps engineers are versatile experts with a wide field of competence in development and operations. They help developers improve software quality by figuring out the software code and automate software development life cycle stages. Various DevOps consulting companies in Pakistan are providing global clients with skilled DevOps engineers to fulfill their short-term or long-term staffing needs. 
If you are looking to hire remote DevOps engineers from Pakistan, read this step-by-step guide.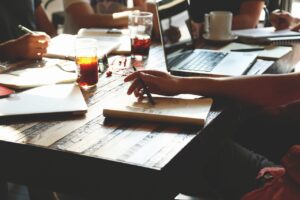 Step 1: Understand the Role
First of all, you need to understand who is a DevOps engineer and why your company needs to hire this IT professional. A DevOps engineer has a good understanding of the SDLC and hands-on experience with different automation tools. They play a key role in establishing continuous integration and continuous delivery (CI/CD) pipelines. 
The majority of companies hire DevOps engineers for application and Infrastructure planning, testing, and development. Besides, they automate implementation, maintain CI/CD pipelines, ensure security, and perform ongoing monitoring for quality assurance. 
Step 2: Determine Your Desired Skills
Depending on your business needs, you can determine the desired skills and expertise of DevOps engineers. Generally, the skillset relies on experience level and varies across different sectors. 
The following table shows required skills for junior, middle, and senior DevOps engineers: 
Junior DevOps Engineer

 

Middle DevOps Engineer

 

Senior DevOps Engineer

 

Knowledge of CI/CD tools 

Good knowledge of CI/CD tools 

Proven expertise in using CI/ CD and version control tools 

Understanding of SDLC, version control tools, and agile 

Hands-on experience in bash scripting/troubleshooting and version control tools 

Expert in scripting/troubleshooting 

Knowledge of containers, registries, and infrastructure management tools 

Infrastructure management and automation skills 

Expert level Infrastructure management and automation skills 

At least one programming language 

Knowledge of 2+ programming language 

Knowledge of 3+ programming language 

Soft skills (self-motivated, detail-oriented, strong team player) 

Soft skills (self-motivated, detail-oriented, strong team player) 

Soft skills (self-motivated, detail-oriented, strong team player) 

 

Understanding of cloud 

Proficiency in cloud computing services 
Step 3: Search for Recruitment Agencies
The next step is to search and contact a trusted and reliable provider of DevOps resources. Different staff augmentation or recruitment agencies are available online in different countries. However, their skills, expertise, and pricing options vary. 
Being a low-cost country, Pakistan has very reasonable labor rates. You can hire skilled and qualified DevOps engineers from Pakistan at affordable rates. In this regard, Khired Networks has been providing global clients with talented DevOps professionals with a successful track record. The company offers flexible pricing options and customized skillsets tailored to diverse business needs. 
Step 4: Interviews
Once you have finalized the recruitment agency, you need to conduct interviews to ensure your prospective DevOps engineers possess your desired skills and expertise. Given below are some of the questions you should ask to evaluate the technical and non-technical skills of candidates. 
Technical Questions
Which DevOps tools you have used in your professional career or intent to learn in the future? 

Describe the importance of configuration management processes and tools? 

What is the purpose of using version control? 

Explain the concepts of CI/CD and Infrastructure as a Code. 
Define how orchestration is different from classic automation? 
Non-Technical Questions
Define the qualities of an ideal DevOps team? 

What skills do you believe are essential to becoming a successful DevOps engineer? 

How do you define a perfect product release? 

How can you diagnose and fix problems in development? 

Give your suggestions on improving your company's DevOps strategy. 
Step 5: Contract Agreement
Finally, you have to sign the contract agreement with your preferred resource provider. This document contains complete information about the number of DevOps engineers, their skillset, payment options, their mode of working, and estimated project duration. 
The signing of the agreement marks the start of a long-term professional relationship and your gateway to corporate excellence. 
Conclusion
As DevOps practices have gone mainstream globally, companies are looking for skilled DevOps engineers for organizational growth and development. Nevertheless, global travel restrictions are making it difficult to find expert DevOps professions from developed countries. 
To solve this problem, elite DevOps outsourcing companies in Pakistan like Khired Networks are providing global clients with highly qualified and experienced DevOps engineers at affordable rates. You can gain access to a wide talent pool and acquire your required competence without exceeding your budgets. Visit https://khired.com/services/devops/  to learn more.
Also Visit: